About our Private and Group Lessons at GISC
I am looking forward to an other great school year at German International School Chicago!
For those parents that consider enrolling their child in our  popular piano private lessons after-school program, the following might be of interest.
Introduction
Our piano lessons after school program is a great opportunity for GISC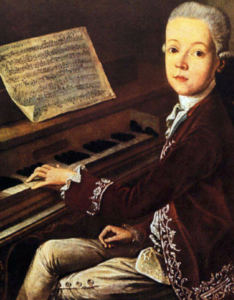 children to get introduced to what arguably is the king among all instruments, the piano/keyboard. The piano is the ideal instrument to be introduced to the world of music, and  playing it has proven extremely beneficial to the development of a child.
At GISC we offer 30 minute time-slots for private and group lessons (2-3 children) every afternoon (on school days only) starting at 3.15 PM.
We try to assign the early times to the youngest children, but because of scheduling conflicts, this may not always be possible.
Who can sign up at what age
Generally every child, starting at age 5, with some exceptions.
From my experience, children under the age of 5 often do not have the qualifications (coordination, focus, passion, and endurance) to take piano lessons successfully. Those few that are successful usually have a parent who knows how to play or an other qualified person helping them practice.
However, if you think your child under the age of 5 is ready , I am more than happy to offer a free audition. After all, I would hate to turn down the next Mozart, just because of age limitations.
Time slots are limited
We have a lot of requests for piano lessons at GISC. For this reason we want to make sure we only enroll children that show real interest, thus are willing to practice frequently and pay attention during their lesson. Of course most children are exited when starting something new. Only time will tell how exited they really are longterm.
Performances
Each piano student is given the opportunity to perform. This said, only those children that really want to perform and are well prepared will be allowed to perform. No one has to perform that doesn't want to.
---
About Private Lessons and Group Lessons
Private Lesson or Group Lesson
Older children are generally better suited for private lessons whereas young children usually benefit more from group lessons, unless they are very talented of course.
This is because in a group setting they can take breaks,have healthy competition that hopefully motivates them to practice more, and they learn how to behave and play in a group.
About Private Lessons
Private students should consider themselves to be privileged. First, they take away valuable time-slots for group lessons. For this reason alone I think it makes sense that only  the most eager children get enrolled in private lessons, or children that can not learn well in a group setting.
Bottom line:
A child that does not follow my instructions, behaves disrespectful, is unfocused all the time or shows very little interest in playing piano overall, should not have the privilege of taking piano lessons with me, at least not yet.
About Group Lessons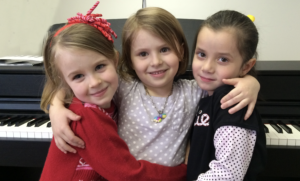 Introduction
Taking group lessons is a great solution for children that have never played piano before and would like to give it a shot.
Group lessons are much cheeper
First, group lessons have the benefit of being much cheeper than private lessons.
Group lessons have real advantages
Although each child can not be given the same amount of one-on-one time as in a private lesson, there are many benefits to a group lesson. The following describes some of the benefits.
During group lessons, each child has its own full size digital keyboard. This allows them to either practice on their own with head phones, or play music with others in the group. Playing together teaches them many things. For example, it prepares them for playing in a band or an orchestra. Playing music in an ensemble setting like this is also a lot of fun.
Playing together in a group teaches them:
how to listen to others as they play their part,
not to give up when they lose their place in the music,
about the importance of playing in time,
that they didn't practice hard enough (if so)
and many other things.
The Matching Question
We always try to match up the children by level and age first. In a perfect world, the children know and like each other, and are equally exited about learning how to play piano, and they also develop at the same pace. But because of scheduling problems, the reality may look a lot different.
The good news is, that it doesn't really matter two much how well the kids fit together, because I have developed a teaching method that works even with children who don't match well. I will explain this in the next topic.
---
How I teach Group Lessons
At the same piano (matching children)
When I teach matching children  something new, they all sit at the same piano with me. Every child learns the same song and technique exercises.
Of course they also get to play together on separate keyboards once they know how to play a song or passage. Each child then gets assigned a different keyboard sound, and I play the accompaniment.
separate pianos (non-matching children)
When the children are very different in age, level, and learning ability, I simply split them up and switch to an "Interval training" type lesson.
This means that each of them alternates between 5 minutes of private instruction, and practicing on their own.
For that I assign each child her/his own keyboard with head phones.
I found this method extremely successful. In fact, for some children it is the ideal way of learning, because they prefer to practice what they just learned at their own pace privately, instead without of having someone else watch them all the time.
Piano For Little Fingers Book
Two years ago I introduced the first edition of my Piano For Little Fingers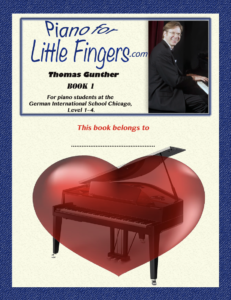 book which I created specifically for my pupils at GISC.
The book has greatly simplified the teaching process, and the children love it.
I require every student to have a copy of my (145 pages) book, which is only about 20 Dollars. (I do not make any profit. I only charge you for the printing costs.) You will also get a free copy of the book in form of a pdf after purchasing it.
The book includes many well known German and American songs in many different styles and genre, all arranged by me specifically for young children.
For many of the songs in the book I created video tutorials you can find on this website and watch with your child for free.
What all parents of my piano pupils should know
Your child needs an instrument
It is very important that you provide your child with an adequate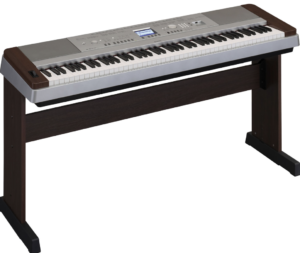 instrument right from the start. You don't have to spend a lot of money on it. For 250-400 Dollars you can already get a fine digital 88 keys piano.
Your child needs your help
Children between the age of five and seven are very much dependent on
someone helping them during their practice sessions. Usually it is one of the parents, but it can also be a babysitter or another family member. Ideally, the person plays a little bit of piano, but I have created video tutorials that should make it easy to help the child even for those that do not play piano.
Practicing regularly is ether only way Schild can progress. That's why it is very important you schedule practice time for your child, ideally at the same time, every day. How long? For very young children at least 5-15 minutes. Generally is is better to practice for frequently and shorter, than only a few times and longer.
The main function of the person helping the child is to structure their practice sessions, to keep the child focused, and to give lots of positive feedback.
My training videos are specifically designed for assisting the parent (or whoever it is assisting the child) in guiding the child during practice, even when they don't know how to play the piano themselves.
It is essential that you schedule regular practice times for your child! Regularity is the key. Short and frequent practice sessions (10-20 min) are more efficient than a few long once.
I need your support
I am not in the business of punishing my students. That's why it is important to condition your child properly. To do so I ask you of the following:
Before your child's first piano lesson with me, please make your child understand that
(a) it is a privilege to take piano lessons with Mr Gunther,
and (b) every piano student is expected to be respectful to the teacher and the other children in the group.
Please visit PianoForLittleFingers.com/FAQ